Bright, breezy & clean, carefully decorated two-bedroom apartment. Fully furnished with modern amenities and antique furniture. Just a ten-minute walk to the pristine Arrosim, white sands beach. Enjoy spectacular sunsets by the beach, return home to laze in the pool, dine at the restaurant or cook at home. Relax and unwind completely at one of the 3 balconies.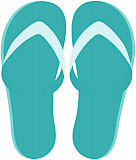 Modern, clean and tastefully furnished apartment located in a resort complex. The bedrooms are air-conditioned with individual, spacious balconies facing coconut plantations with a constant, pleasant sea breeze.
Attractions and distance
Located merely 13 km from the Dabolim airport, about a 15-minute drive. Restaurants and shops are a short walk away.
Location
The unspoilt beautiful stretch of Arossim Beach is a far cry from the busier Goa beaches because of its quiet and tranquillity. Travellers here enjoy the wonderful sandy beach with colourful fishing boats drifting in the sea. Few of them even take a leisurely walk in the picturesque fishing village of Arossim which is blessed with lush fields, rice paddies and palm groves.
Arossim offers plenty of opportunities for water sports, including jet skiing and parasailing. The equipment and the training required are available at the beach.
A must-see at Arossim is the Cansaulecim church which was founded way back in 1581. It is a wonderful historic monument with the typical Portuguese architectural style where the Feast of the Three Magi is celebrated with great fanfare.
As far as food and drinks are concerned, there are plenty of options to suit every budget and taste.
Transportation
Hired forms of transport include unmetered taxis, buses and, in urban areas, auto rickshaws. A unique form of transport in Goa is the motorcycle taxi, operated by drivers who are locally called "pilots". These vehicles transport a single pillion rider, at fares that are usually negotiated. River crossings in Goa are serviced by flat-bottomed ferry boats, operated by the river navigation departments. Self-driven cars are also available on hire.