;

19 January 2023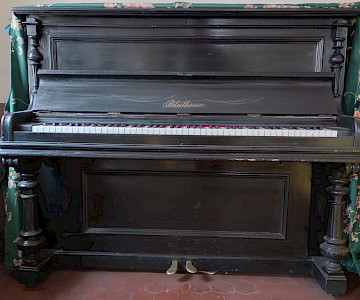 The Zachariah family had lived in Jamshedpur for a lifetime, but in 1964, they made the difficult decision to leave town. As they packed their belongings, they realized their beloved German-built Blüthner piano was too heavy to take with them. Instead of selling it, they gifted the piano to the Little Flower School in Telco, where it served as a valuable tool for training countless students over the years.
Years passed and the piano fell into disrepair, but when the Symphony School of Music in Jamshedpur received an urgent call for a piano tuner, they jumped at the opportunity to restore the beloved instrument. As fate would have it, one of the Zachariah sons, Sam, a retired surgeon now living in London, decided to visit Jamshedpur and stay at the Boulevard Hotel.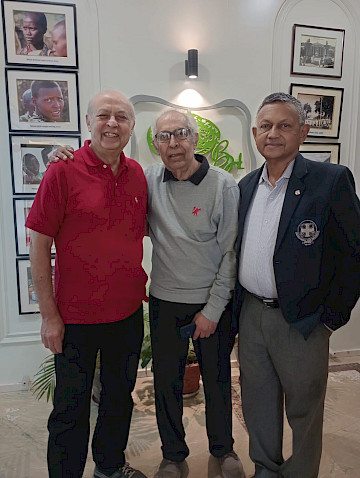 During a dinner party at the hotel's penthouse, one of the guests' sons offered to play Für Elise on the piano. As the notes filled the room, Ian, Sam's elder brother, recognized the sound of the piano and was overcome with emotion. He realized that this was the same piano that his mother had gifted to the Little Flower School all those years ago. Overwhelmed with memories of his childhood and the happy times spent playing music with his family and friends, Ian knew that this piano was truly a family heirloom.
The Boulevard Hotel is honoured to have such a special piece of history as part of its heritage property. The Zachariah family is overjoyed to be reunited with their beloved piano after 60 years.